Labor
Workers Demand the PRO Act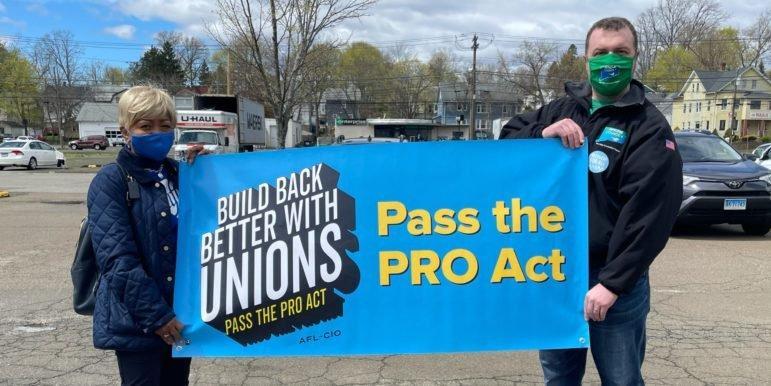 Today, thousands of Uber and Lyft drivers are on strike across the country demanding fair pay and calling for the PRO Act. Host Monica Cruz speaks with Daniel and Esterphanie, Uber drivers and organizers with Rideshare Workers United.
And while Congress stalls on passing the act, AFL-CIO members are participating in a National PRO Act Week of Action this week. PLUS Democrats and big unions are advocating for a bill that would repeal a law banning public sector worker strikes in that state.
Hear from Beth Kontos, President of the American Federation of Teachers, Massachusetts.
LISTEN NOW AND SUBSCRIBE TO ON THE PICKET LINE ON APPLE SPOTIFY & MORE!