Cuba
Latin America
Tens of Thousands of Cubans Took to the Streets in Support of Cuba's Socialist Project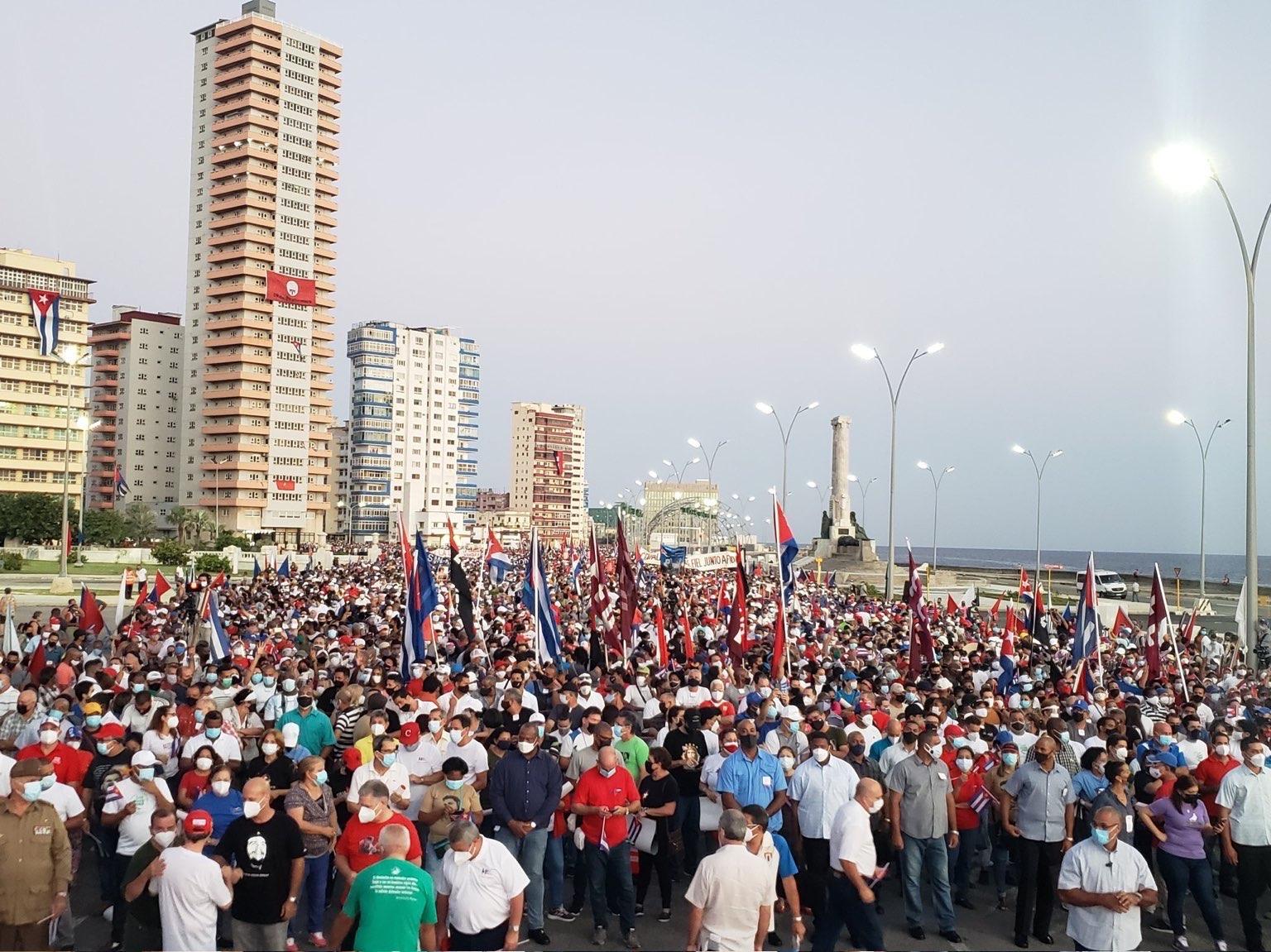 100,000 people gathered in Havana on the historic Malecón (Resumen Latino Americano)
On Saturday, July 17th, tens of thousands of Cubans took to the streets across the island in support of Cuba's socialist project. 100,000 gathered in the capital of Havana on the historic Malecón. Huge crowds also gathered in the city of Bayamo: capital of Granma province, Pinar del Rio, Santiago de Cuba, Villa Clara, Holguin and many others, including La Güinera, a neighborhood in Havana that had been a center of anti-government protests.
The protests highlighted, first and foremost, an opposition to foreign intervention into Cuban affairs and additionally highlighted that socialism is not at the root of Cuba's problems, laying the blame at the feet of the suffocating US economic blockade.
Despite the fact that this wave of protests appears to be larger than those earlier this month that voiced criticism of the government, the international media offered almost no coverage of these events.
For more in-depth coverage on Cuba watch Rania Khalek's interview with Manolo De Los Santos from the Tricontinential Institute for Social Research. You can also listen to this interview below. For more, subscribe to Rania Khalek's Dispatches on Apple, Spotify, or anywhere else you can get podcasts.